Dear Mark West community,
Welcome back everyone! As we all gear up for the start of another year, we want to make sure our transition from summer goes as smoothly as possible. We all understand the first day(s) of school can be filled with mixed emotions. All students handle transitions differently, we expect some students to transition with ease and others to experience perhaps some tension or anxiety about many new circumstances. As adults, we can really help assist with the transition by staying calm, giving your child a heads up about what to expect, checking in with your child about their feelings regarding coming back to school, establishing new routines and listening to the needs of your child. As you know, counselors will be on site and plan on helping students who might need some extra support. In fact, our counseling services will begin later on in August in order to meet the needs of students and school personnel.
If you would like to reach out to a counselor, please do so by email or by calling the school's main office.
Lionel Cooper (Riebli) lcooper@mwusd.org
Karina Serrano (San Miguel) kserrano@mwusd.org
Antonio Garcia (MW Elementary and MW Charter) agarcia@mwusd.org
We look forward to another great school year,
-The Mark West Union School District Counseling Team
School counseling is considered a regular educational service and therefore students can be seen without parent consent. However, as a good faith practice, at the Mark West Union School District, the counselors will only meet with students one time without parent permission, usually to determine if counseling support is needed.
Our school counselors are happy to provide information about community resources if parents feel their student is in need of additional support but would prefer to receive it in the community.
Karina Serrano, PPS
San Miguel Elementary Counselor
707-524-2960 x2177
707-234-8285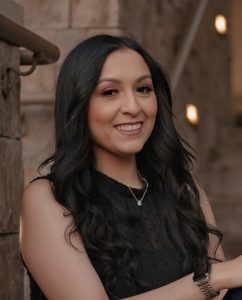 About Our Program
Goals of the Elementary Guidance Counselor
To assist students in understanding themselves.
To provide crisis support when needed.
Help develop strategies and plans based on the child's strengths,
challenges, and needs.
Help students learn to become more cognizant of the consequences of
their behavior.
Support students to become successful and self-aware learners
Components
Classroom Guidance Lessons TK through 8

ToolBox
Social Emotional Learning
Communication Skills
Resolving conflicts
Cyber safety
Bullying Prevention
SOS – Signs of Suicide (Gr. 6 through 8)
Human Trafficking  (Gr. 7 and 8)

Individual Counseling

Managing Anxiety and Depression
Conflict Resolution
Self Awareness and Goal Setting
Trauma
Family Support

Group Counseling

Newcomer Groups
Friendship Groups (K-3)
Topic Groups: Grief, Divorce
Academic and Emotional Support
Social Skills Group (4-8)

Parent Consultation

Parent conferencing
Parent workshops

Staff Consultation

Conferencing
Collaboration and Support

Community Outreach and Referral Resources
Other Programs